When I was on Wall Street I quickly learned that your communication needs to save people time, make them money, or ideally both.
I've spent the last couple of months reading as many investment strategy reports as I can. Here's a brief five minute summary of what I've found.
"What's in the box?"
Paul Atreides: "What's in the box?"
Gaius Helen Mohiam: "Pain
-Dune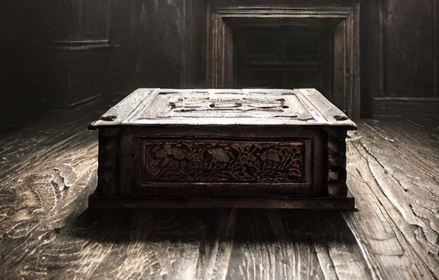 Source: Stable diffusion AI.
If I could put the current investing consensus in 74 words:
The world is deglobalizing. This means more goods will be produced locally and more infrastructure will have to be built. This will likely boost commodities and inflation. That should help end the era of low rates. As a result, value should outperform growth, and emerging markets will likely benefit. The world might pivot from virtual goods back to real goods. High multiple, speculative investments and big tech may suffer. This could benefit active managers.
Contrarians who reflexively disagree with the consensus are among the most tedious people in finance. There's a lot of pressure in our business to have a smart-sounding alternative viewpoint simply for the sake of it.
All the same, there's a compelling argument to be made that much of the consensus view has already been priced-in. At the risk of merely reporting the news to you, the numbers make for staggering reading.
"2022 is going to go down as the biggest year of wealth destruction ever for the US equity market. In 2008, the Russell 3,000 saw its market cap fall by $6.7 trillion. As of December 28, the Russell 3,000's market cap has fallen about $11.2 trillion.. $5.2 trillion of that $11.2 trillion decline has come from just the ten FAANG+ stocks*." [Emphasis added, via Bespoke].
The most interesting visual representation of this theme comes via our partners at Gavekal:



Source: Gavekal.
It's notable how much pain has already been felt in the 2021 box. The S&P 500 peaked on the first trading day of the year in 2022 and never came close to a comeback. Energy was the only sector that delivered a positive return, and the dispersion in performance relative to worst performing sector (Communication Services) was an insane 100%. [Stat via Cameron Dawson, CIO at NewEdge].
Moreover, as articulated in The KCP Group's year-ahead investment strategy letter, the regime change consensus is also not quite our own view:
"We think this will feel more like a traditional investment cycle as it will be associated with increased investment and hiring as companies seek to "right-size" capacity and staffing to match the underlying growth in the economy since before the pandemic began. Such capex cycles have historically been good periods for both stocks and earnings and have benefitted both growth and value styles."
My long-term outlook paper The Tipping Point argues that we are pivoting away from superficially appealing but fragile, purely profit-focused businesses. The KCP Group's strategies focus on high-quality companies with pricing power, strong cash flow, and reasonable debt. As the associates at Empirical Research remind us, free cash flow metrics have the best performance of any other factor over the last seven decades of data.
A mysterious fact of life is that the longer you're prepared to ponder hard questions, the more likely you are to suddenly receive insights.
Some questions we are collectively sitting with are:
What are the investments that will define the "narrative box" of the next decade?


How do we express the cultural tipping point in financial markets? The head of our Private Equity team, Peter Teneriello, has written about how he looks for "artists" at the "intersection of creativity and conviction."


How do you responsibly bring both defensiveness and convexity to portfolios? (Outsized leverage to large up or down moves, see podcast below).


What are the second or third derivatives of this regime change? For example.



Piper Sandler Macro's Nancy Lazar believes the return of capital to Middle America is "perhaps the biggest investment theme to unfold since the Emerging Markets boom that started in the 1990s."


Mexico seems like a secular beneficiary as the USA retrenches.


Greg Ip at The Wall Street Journal recently noticed that wage inequality is falling for the first time in 40 years, thanks mainly to rising wages at the bottom. How do domestic spending patterns change as a result?


A universal theme (echoed in my recent Infinite Loops podcast with Brett Andersen) is that war and conflict accelerates radical innovation. But next cycle it will be innovation in real-world necessities, not digital luxuries.
We're not arrogant or naïve enough to think we have all the answers. In fact, having just spent an entire year researching the pursuit of wisdom, openness to new information is probably the central determinant of success. We look forward to continued discussions over the years and months ahead.
Related Reading & Listening


Why Listen. This is a fun podcast on finding convexity in markets. While these thoughts do not represent the opinions of our team, there are still some interesting insights to consider. David's piece "Sharpe World" is unequivocal.



"The so-called 'optimal' portfolio is in effect the worst of all worlds. It offers scant protection against tail risk and, at the same time, achieves an under-allocation to the riskier assets with higher returns in the long periods of economic expansion such as the past decade."
Read. Are Great Investors Lazy? by Frederik Gieschen (25 minute read).


Why read. I feel this is one of Frederik's best pieces so far. He examines the ability of legendary investors to manage stress within their own professions.



"It's fascinating to me that both Buffett and Soros, despite their completely different styles, embody the economy of motion. They recognize that a few crucial decisions or deals define their careers. They understand that sustained stress and exhaustion, along with institutional pressures, make formidable enemies of great decisions. And both are among the rare players who persisted and survived in markets for decades."
Read. Close Your Eyes Real Quick? Phil Stutz's Tools for Life by Frederik Gieschen. (18 minute read, contains profanity)


Why read. Frederik also beat me to a write-up on Phil Stutz's work, currently featured in a Netflix documentary. So much of it is deeply resonant with my own life philosophy and approach to stuckness. He talks about "Part X" which works against you to keep you trapped. He also highlights the importance of "life force" and not trying to rationalize yourself out of stagnation.



The only way to find out what you should be doing is to activate your life force. Because your life force is the only part of you that actually is capable of dying in your life.


If you're lost don't try to figure it out. Let it go and work on your life force first. It's about passion, increasing your life force so you can find out what you're really passionate about. But step one is to be passionate about connecting to your own life force. Anybody can do that.
Have a great weekend,

Tom