It was late October 2019, sunny and bright, cirrus clouds brushing the sky above. I was walking on the rooftop of the Casa Milà in Barcelona, climbing up and down steps that emulated the Mediterranean's waves.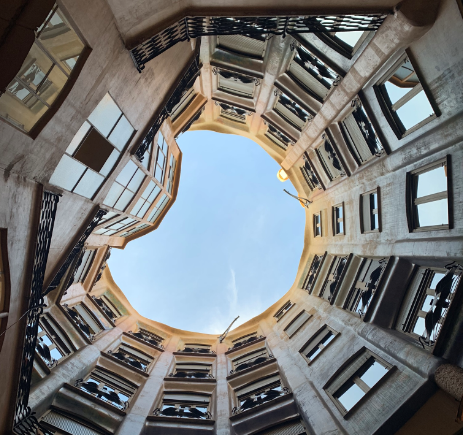 Source: Peter Teneriello
Antoni Gaudí was this building's architect. His works dot the Spanish and Catalonian landscapes, alien to anyone with firmly held expectations of how a building should look: doors, walls, roofs, all drawing attention to how different they are, yet still flowing with the world around them.
Those buildings are art, because Gaudí chose to rush past the limits of the ordinary. He approached his work like art, in a profession where it was (and is) all too easy to return to convention out of a misguided sense of self-preservation—and in doing so, he built a legacy far greater than his peers.
Climbing the waves of those rooftop steps, I wondered whether the same held true beyond architecture. Our canvas doesn't resemble that of an architect or a musician or a painter, but I do believe one can approach investing like art, playing at the intersection of creativity and conviction.
That realization in 2019 was a "phase shift" (to borrow a phrase from my colleague Tom Morgan's recent white paper). It ultimately led me to leave behind my prior misconceptions of how to identify the best investors, of understanding what drives them, of constructing portfolios of them. It set me on my own path, one that led me to join The KCP Group in April 2022 to lead our Private Equity investing and begin a phase shift in our approach.
This different approach doesn't have us trying to predict market trends. It doesn't have us trying to predict the movements of an uncertain world. Instead, it has us looking for artists—those people who are forces of nature that don't look like their peers, who invest at the intersection of creativity and conviction, who have historically found ways to outperform no matter which way the markets have moved. They use deliberate portfolio architecture to seek to capture upside while reducing the impact of potential losses. They have strong track records—no matter if they're raising Fund I, III, or X. And, they're "deep generalists," offering a more specialized angle than their peers, yet able to shift as markets cycle by avoiding over-specialization. All of these characteristics are what drive resilient, asymmetric alpha, and building our portfolio needn't be more complicated than just building a team of those artists.
Our first commitment as a part of this shift was to Greenoaks Capital Partners in November 2022. To others, Greenoaks may look like one of many mid-to-late stage venture capital firms. To us, they're a rare firm built different from their venture capital peers, allowing them to play offense in this uncertain world. This was an insight gained from getting to know their team for several years, and affirmed through mapping their broader market category—a mosaic of information that ultimately revealed their creativity and differentiation.
Looking ahead to 2023, 2024, and years beyond, we're simply focused on finding more artists. By reestablishing our position in the market's flow and harvesting the relationships our team brings to bear, we're creating a flywheel—one where opportunities beget opportunities and where we can scale into being a partner of choice to these artists. We're not trying to fill arbitrary top-down buckets (e.g., "buyout" or "growth equity"), like those who seek diversification for the sake of diversification. We're not trying to determine which sectors will outperform or underperform, which implicitly involves predicting the actions of millions (or even billions) of people. That's what other limited partners are doing, and following those in the consensus leads to a predictable outcome: an average one. It's the outcome that Gaudí avoided in building the Casa Milà. It's the outcome that all great artists avoid in implementing creative visions with conviction. And, it's the outcome we'll seek to avoid by investing like artists ourselves.
Have a great holiday season, and we look forward to investing like artists with you in the New Year.
Peter Teneriello
Director, Private Equity Sourcing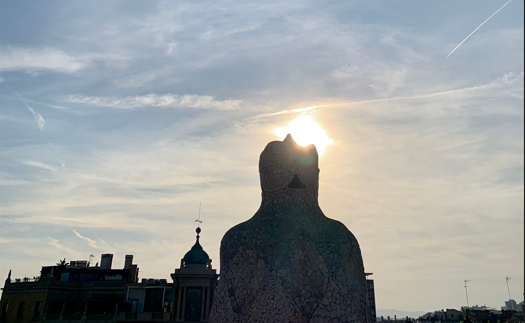 Source: Peter Teneriello